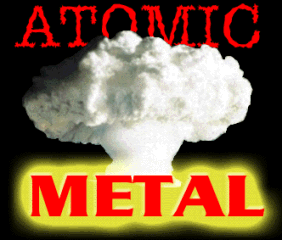 WELCOME FELLOW HEADBANGERS !!!!
KICK BACK AND DOWNLOAD ALL THESE COOL METALIC TUNES!!!!
DIG IT !!!!
FREE HARD AND HEAVY DOWNLOADS !
A few tunes end with .zip just change to .mp3 and enjoy!

Flasher
Baby
Halloween 99
Bandito Mariachi
Jingle Balls Rock
Noel 99
Cracked
Joy To The World
Silent Night
Jingle Bells
Nookie
Scar Tissue
Blind
The Four Horsemen
Fuel
Bulls On Parade
Dragula
Children of the Grave
Faith
I Started a Joke
Cowboy
Diggin in the Dirt

Search for Mp3's with this top Engine !
OTHER QUALITY SITES








Link to us with this button